READ FULL STORY @ Washington Free Beacon
The Washington Post reports that incoming First Man of the United States Doug Emhoff and his "powerful, ambitious wife," Vice President-elect Kamala Harris, are set to become "the first interracial couple at the highest reaches of the executive branch."
That's an achievement worth celebrating, but it's also an opportunity to highlight some of the interracial couples in American politics who helped paved the way for the incoming Second Family and its historic victory. Here are four pairs of pioneering trailblazers who helped make it possible.
1) Senate Majority Leader Mitch McConnell and Secretary of Transportation Elaine Chao
Washington power couple since 1993.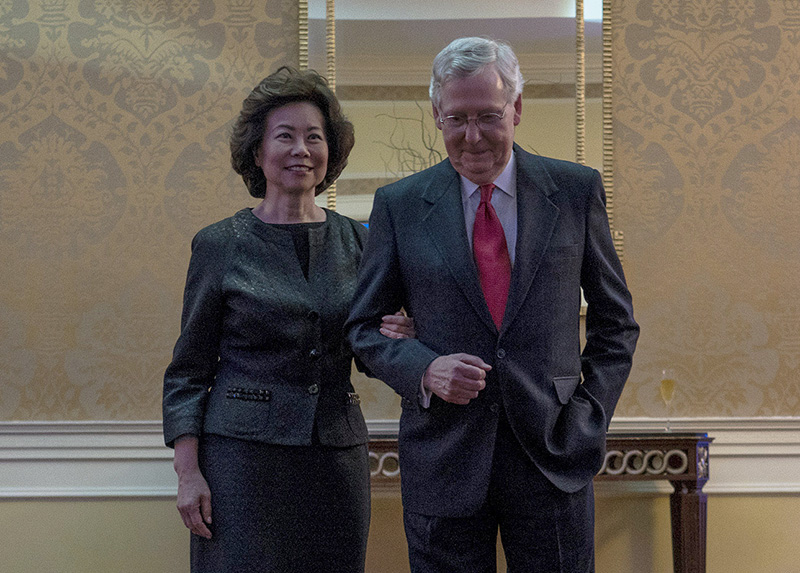 2) Clarence and Virginia Thomas
Supreme team since 1987.
3) Jeb and Columba Bush
Blazing trails since 1974.
4) Charles Curtis and Annie Baird
Baird died in 1924, four years before Curtis made history as the first person of color to be elected vice president of the United States. (Harris will be the second.)
READ FULL STORY @ Washington Free Beacon