READ FULL STORY @ The Epoch Times
A top President Donald Trump administration health official is taking a leave of absence for 60 days after alleging the existence of a "resistance unit" against the president inside of the Centers for Disease Control and Prevention (CDC).
Michael Caputo, assistant secretary for public affairs at the Department of Health and Human Services (HHS), made the comments during a Facebook Live video on Sunday.
The announcement that Caputo is taking leave was made on Wednesday.
"Today, the Department of Health and Human Services is announcing that HHS Assistant Secretary for Public Affairs Michael Caputo has decided to take a leave of absence to focus on his health and the well-being of his family. Mr. Caputo will be on leave for the next 60 days," HHS said in a statement to news outlets.
The CDC is an office inside of the HHS.
In a statement to news outlets, Caputo said he consulted with the president and Health Secretary Alex Azar.
"After consultation with President Trump and Secretary Azar, I have decided to take a temporary medical leave of absence to pursue necessary screenings for a lymphatic issue discovered last week," Caputo said. "My experience mirrors that of many Americans. When I first noticed I was losing weight, I thought it was because of a new exercise and diet regimen. But over time, I realized there may be other factors causing my weight loss for months."
HHS told The Epoch Times via email on Monday, "Mr. Caputo is a critical, integral part of the President's coronavirus response, leading on public messaging as Americans need public health information to defeat the COVID-19 pandemic."
Caputo said during the livestream that within the CDC is a "resistance unit" of career scientists who "haven't gotten out of their sweatpants except for meetings at coffee shops" during which they plan "how they're going to attack Donald Trump next."
"There are scientists who work for this government who do not want America to get well, not until after Joe Biden is president," Caputo claimed.
Biden is the Democratic presidential nominee. He is facing Trump in the upcoming election.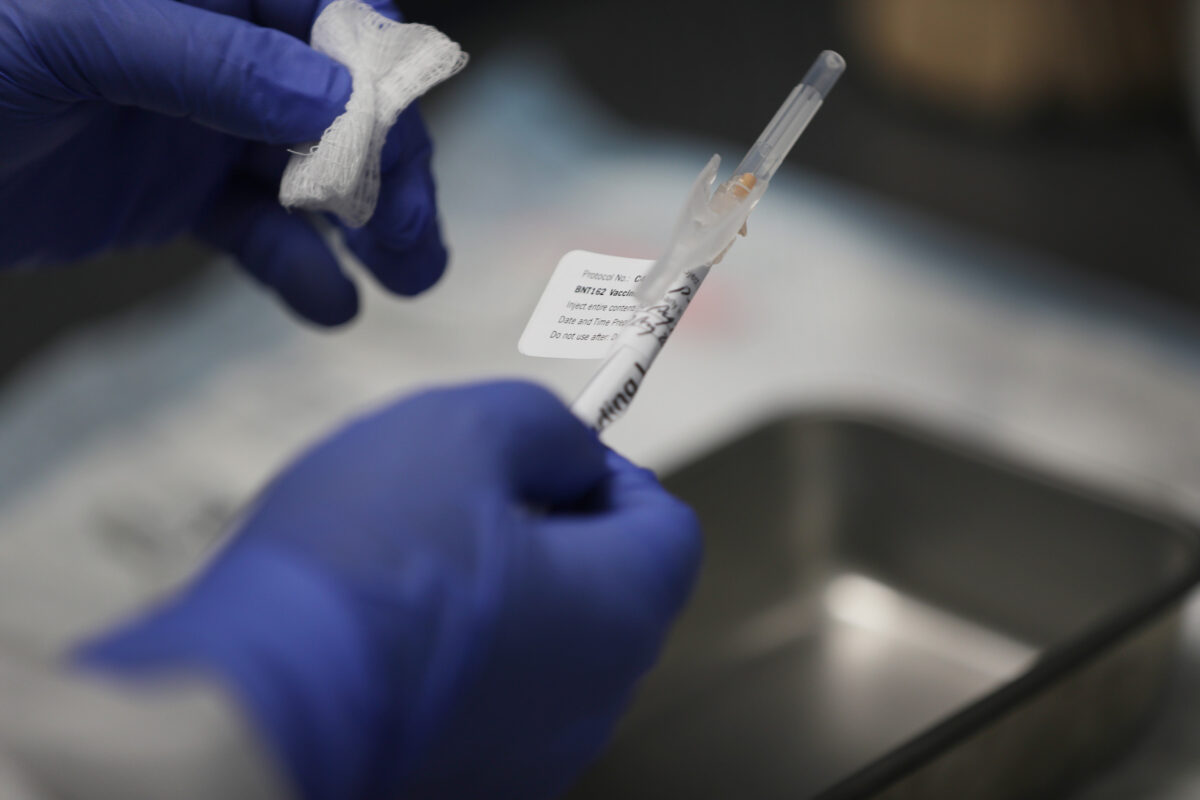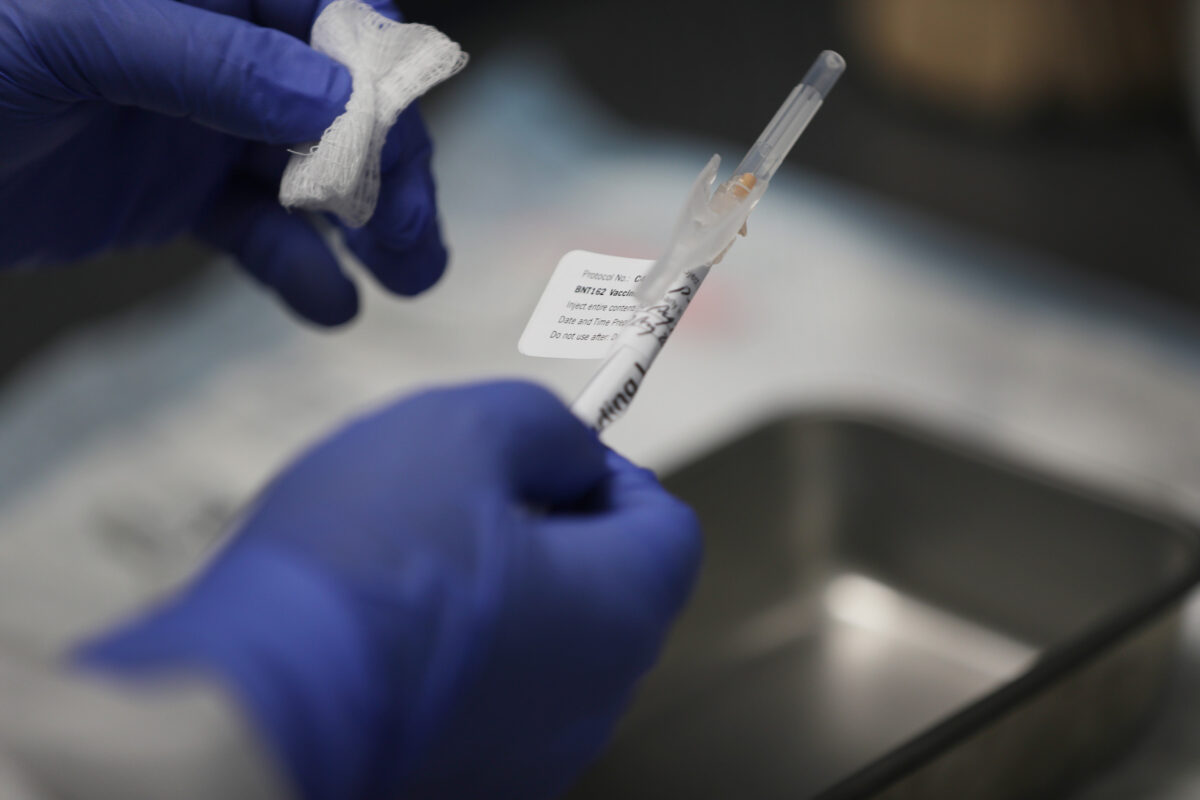 RN Jose Muniz prepares a CCP virus vaccination at Research Centers of America in Hollywood, Fla., on Aug. 7, 2020. (Joe Raedle/Getty Images)
Caputo made similar comments during a July 31 podcast interview with Dr. Moncef Slaoui, Trump's vaccine czar.
"There are people in the United States government on the Democrats side, we've seen these calls for all kinds of ethical stuff on you from the Democrats, they are calling for—because they do not want a vaccine," he said.
"I know that's hard to believe, but the people who are abusing you, and who are beating down Operation Warp Speed, and the incredible historic work that's going on, they don't want a vaccine until November 4th. I don't want to talk about politics here, but November 3rd is an important day. They don't want a vaccine now because of politics, sir."
Operation Warp Speed is a U.S. government program to quicken the development of COVID-19 vaccine candidates.
Caputo in the recent video said he supported CDC leadership and his boss, Paul Alexander.
Caputo later referenced the violence perpetrated by the far-left Antifa group before commenting about buying ammunition in preparation for violence he believes would occur if Biden wins.
He told The Epoch Times that he and his family have been harassed and threatened since joining the administration in April.
According to the Associated Press, Caputo apologized to his staff on Tuesday for the Facebook video.
Ivan Pentchoukov contributed to this report.
READ FULL STORY @ The Epoch Times