Chris Coons Defeats Challenger in Democratic US Senate Primary
READ FULL STORY @ The Epoch Times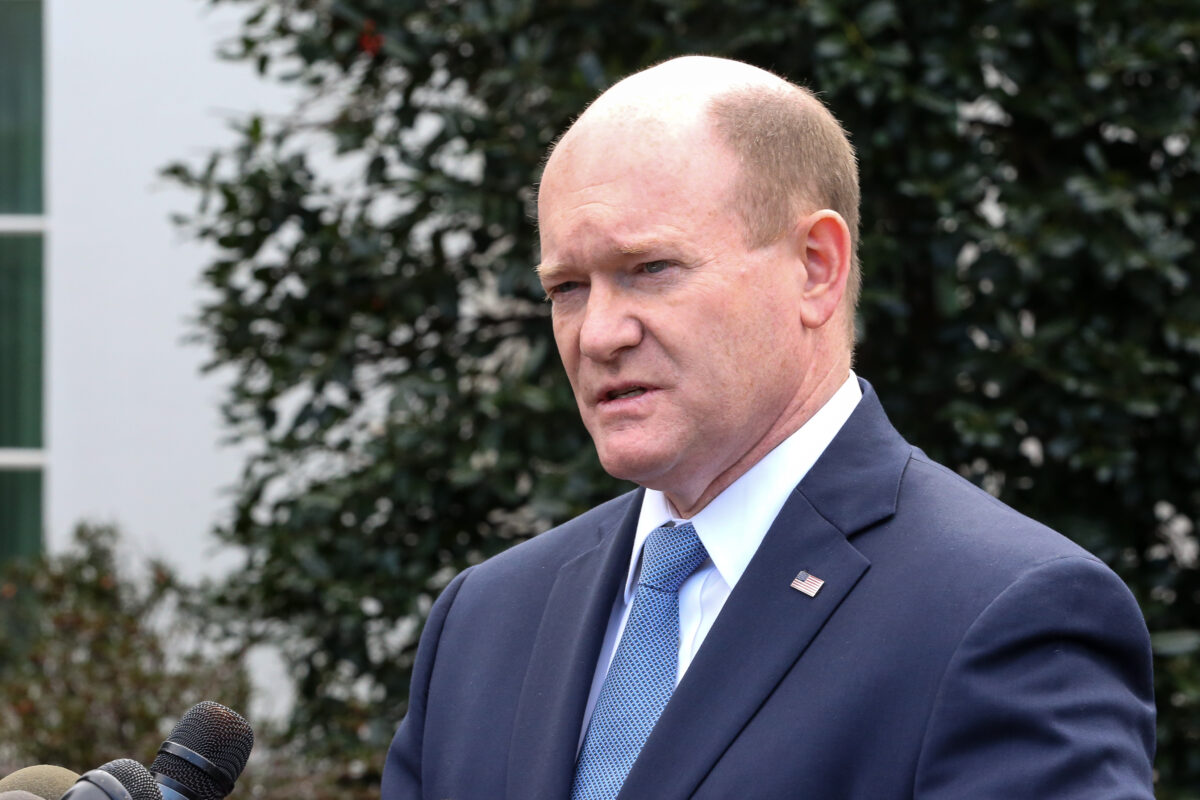 Incumbent Sen. Chris Coons (D-Del.) fought off a challenger from the left, emerging victorious in the Delaware Democratic primary on Tuesday.
Jessica Scarane, a teacher, was defeated by over 50,000 votes.
Coons, 57, is a close ally of Democratic presidential nominee Joe Biden, who voted in person this week.
In a statement late Tuesday, the senator said: "Serving the people of Delaware in the United States Senate is the honor of a lifetime, and I'm humbled by the support our campaign received from Delaware Democrats up and down our state in this primary election."
"My primary opponent, Jessica Scarane, ran a campaign focused on critical issues such as strengthening healthcare, raising wages, and combating climate change. While we have different approaches, we share the same goals of building a more just, sustainable, and inclusive Delaware," he added.
Scarane's campaign didn't return an inquiry for comment.
Coons said he'd be working "hand in hand" with Biden to win the election.
Coons is part of a growing cohort to survive challenges from younger, further-left candidates.
Rep. Eliot Engel (D-N.Y.) has remained the biggest Democrat to be defeated in a primary so far this cycle.
Political activist Lauren Witzke won the Republican primary over attorney James DeMartino and will face the incumbent.
According to Witzke's campaign website, she is running on immigration reform, restoration of the family unit, and against abortion, among other issues.
Democrat Gov. John Carney, meanwhile, won his primary with 85 percent of the vote.
Carney will face Julianne Murray, a Republican who emerged from a contested primary race.
Murray has taken aim at Carney's treatment of businesses, vowing to treat small companies the same as big box stores if she's elected.
READ FULL STORY @ The Epoch Times